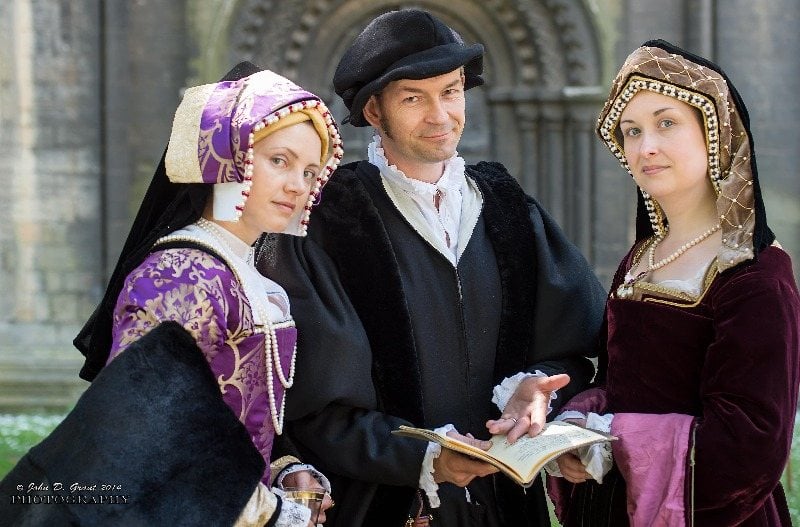 Prior Attire provides costumes for a variety of periods, starting from the early Medieval era, up to the 20th century. Every item is thoroughly researched, and all care has been taken to render it as close to the original as it is possible, using the patterns and techniques appropriate for the period. We also offer historical interpretation services, with a huge range of characters spanning the whole millenium - all details in the Living History section.
The reproduction garments are based on primary sources such as existing items of clothing, period paintings, sculpture or woodcuts and original patterns. We use natural fabrics appropriate for given period, mostly different kinds of wool, linen, cotton and silk. We do not make shoes or hats, though we are able to make tablet woven braids, basic embroidery and bobbin lace. All garments are fully bespoke and made to measure. We are also be providing off the peg items in our online shop. Please note, that we do not provide gentlemen's wear for the more recent periods ( mid 19th and 20th century).
The gallery provides an overview of some costumes we have made for re-enactors and interpreters from all over the world as well as promotion shots of our off the peg items .