Emma Raphael of Raphael Historic Falconry:
As a professional heritage performer I require historical clothing of superior quality and style. I have always been very choosy about who I buy from and as a rule I won't buy anything that is mass produced. The fabrics must be correct, the clothes must function and not just look pretty and I don't want to see anyone else wearing the same thing as me! It was therefore a huge relief to be introduced to Prior Attire a few years ago by a friend, I was struggling to find a supplier of adequate standard and reliability and have since ordered both bespoke outfits and bought numerous ready-made garments. It is nice to deal with someone professional, organised and creative who produces beautiful clothing which is nicely finished and delivered on time. Best of all, Prior Attire thinks they sell off the peg clothing in their online shop but in reality each is an original as nothing is ever duplicated. I have bought five outfits in the last year which says it all!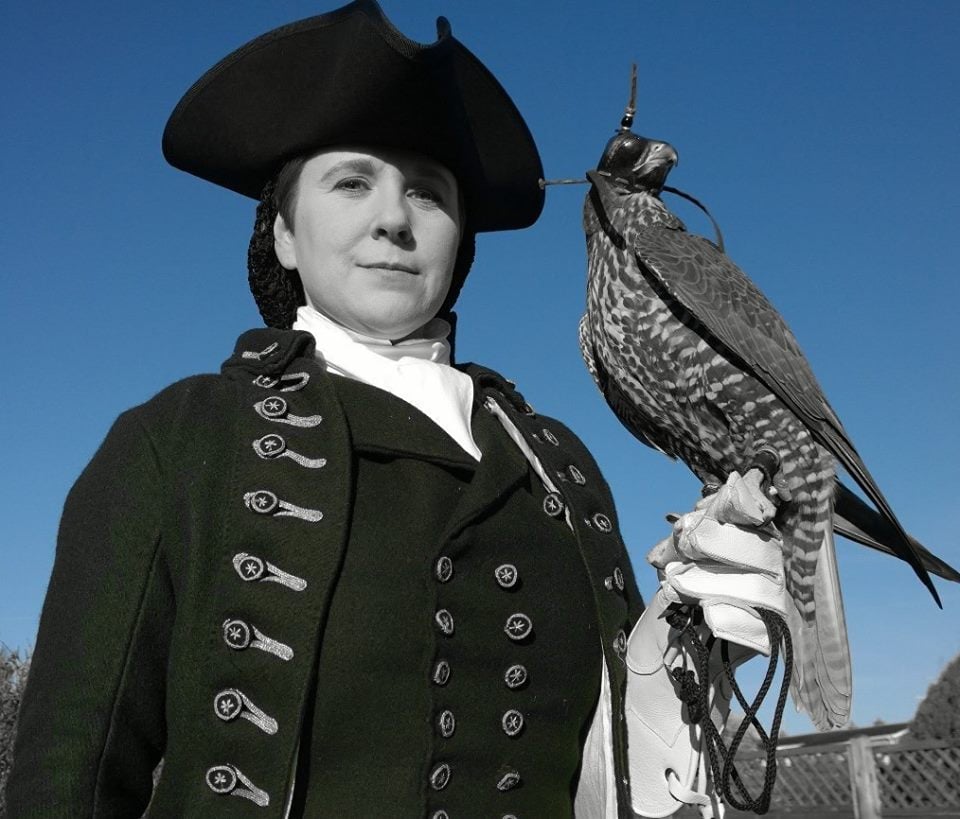 Mark Griffin
Managing Director at Griffin Historical Ltd
'We've used Izabela and Prior Attire for many years and have always been very happy with her work.
Izabela has a flair for the fashions of the past and very helpful turnaround times. Her creations are always favourably commented on by clients and the public alike.'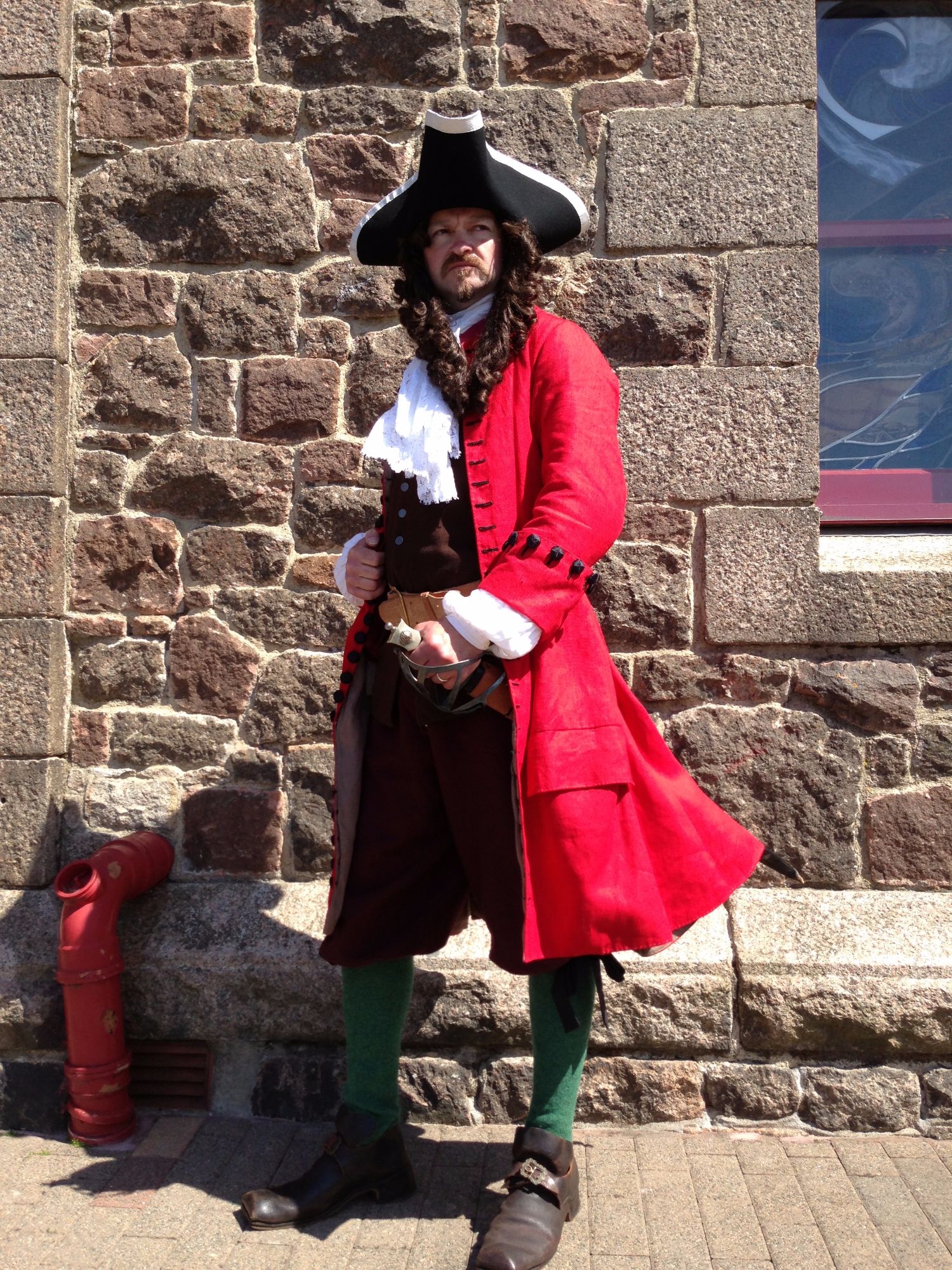 Arne Koets, Medieval Combat Seminars
As the client would like to say that I was greatly pleased with the work done by Prior Attire. They charged a very reasonable fee, were very good and concise with doing proper research and reporting back to me often, clearly and on time.
All the various parts of the order were delivered on time, despite the large volume. everything fit like a glove and they were nice enough to add frills free of charge.
The Sankt Wendel event could never have had its 16th century flair if it hadn't been for Griffin historical HIGHLY recommending Prior Attire to me. Thank you Izabela!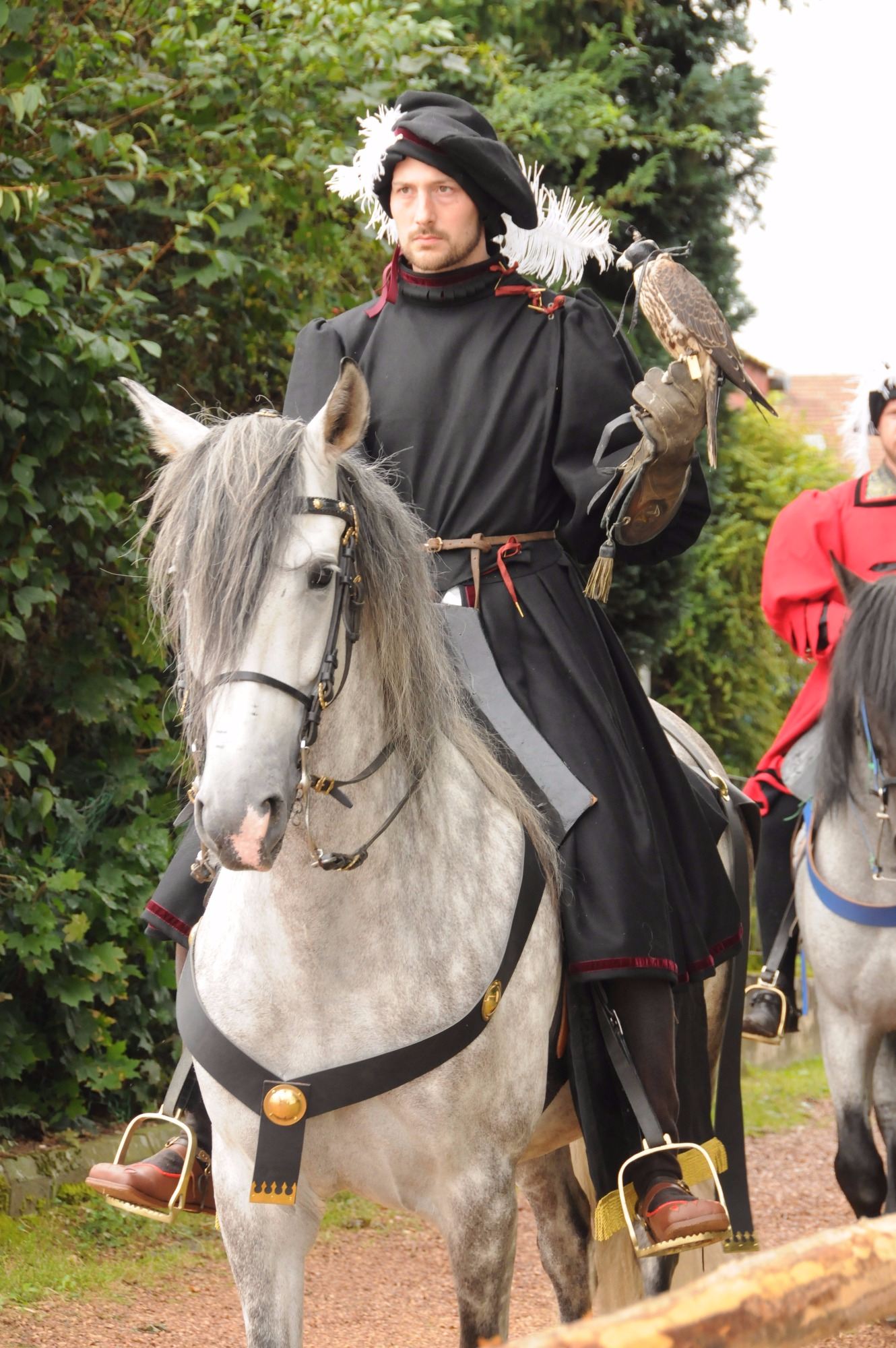 Ian Pycroft
Owner - Black Knight Historical
I have had the pleasure of employing Izabela on numerous occasions as a Costumed Interpreter and she has never failed to deliver anything other than a First Class A1 service, and I have no reason to think that future association would be any different.
Black Knight Historical has also commissioned historical clothing from 'Prior Attire' which was delivered on time, on budget, of high quality and with an excellent aftersales service.
I heartily endorse Izabela as a Business Partner par excellence.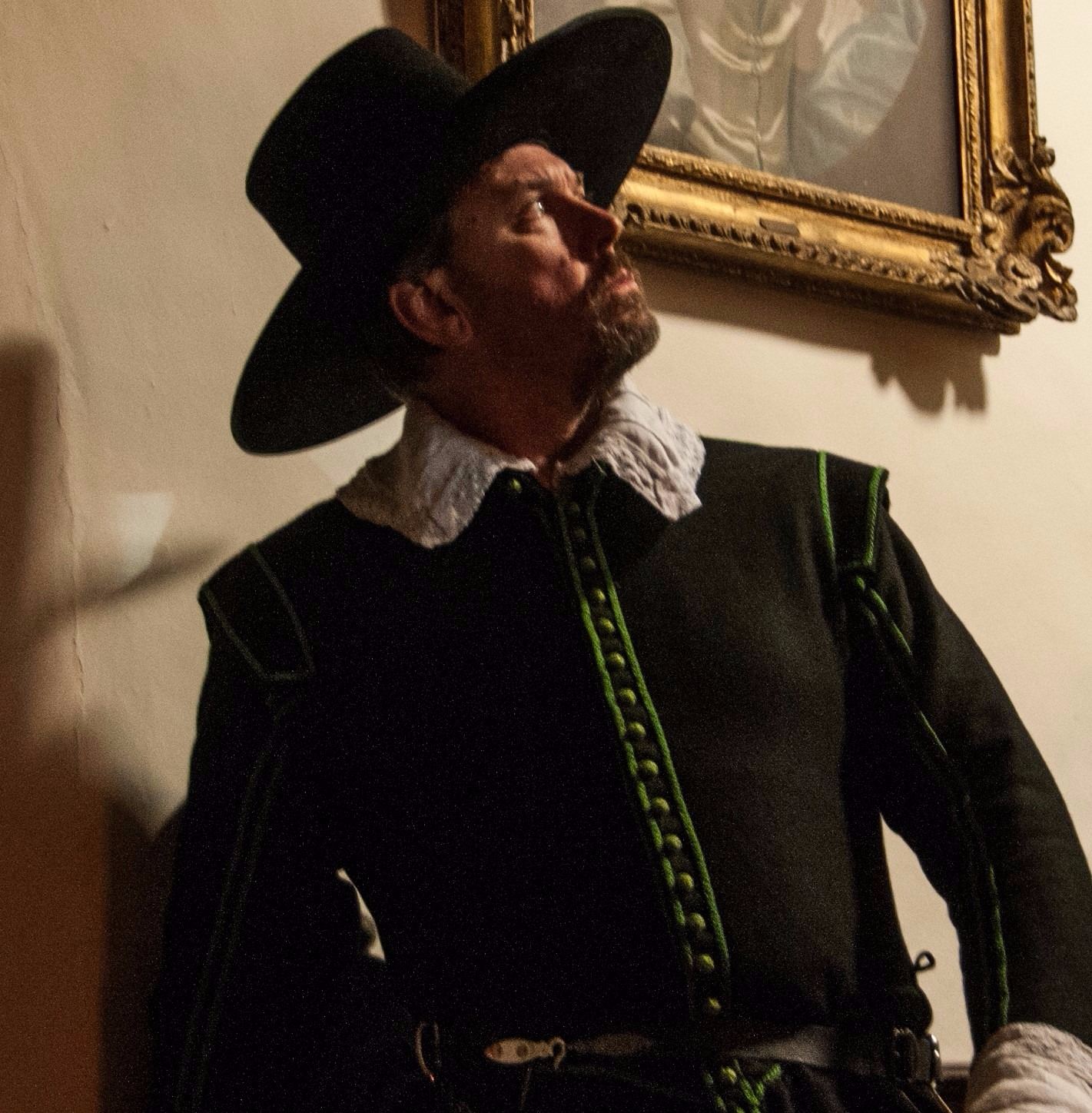 Jérôme PAUZET,
client Président d' une troupe de reconstitution médiévale La Mesnie Enguerran, enseignant en histoire
I had commissioned historical costumes from Prior Attire for my re-enacting activities (1380-1420 period).
The work was always of great quality (and authenticity) and was always completed in the expected completion date (even for international delivery, since i'm living in France).
A very nice, serious and recommended historical dressmaker.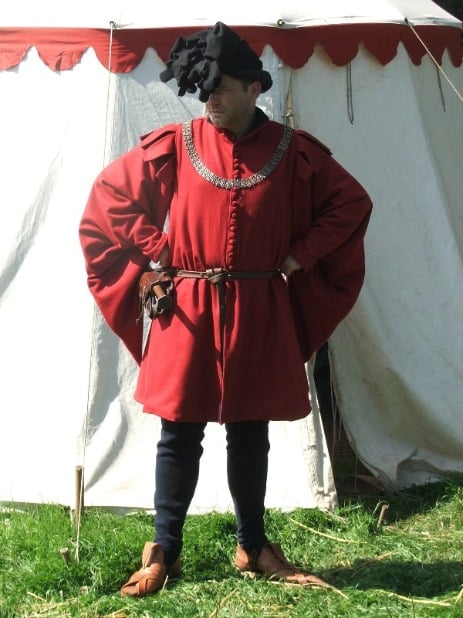 Kelly Walpole
I am extremely thrilled to have found Prior Attire for all of my Georgian & Victorian garments.
I have found Izabela to be friendly and professional in every way, always willing to spend time discussing my needs and meticulously researching and sourcing fabrics whilst giving historically correct advice.
Izabela's knowledge is vast and I'm always confident that my garment will be exactly what I have pictured.
I shall continue to commission from Prior Attire for all my historical clothing in the future.
Thank you Izabela for my beautifully made historical wardrobe.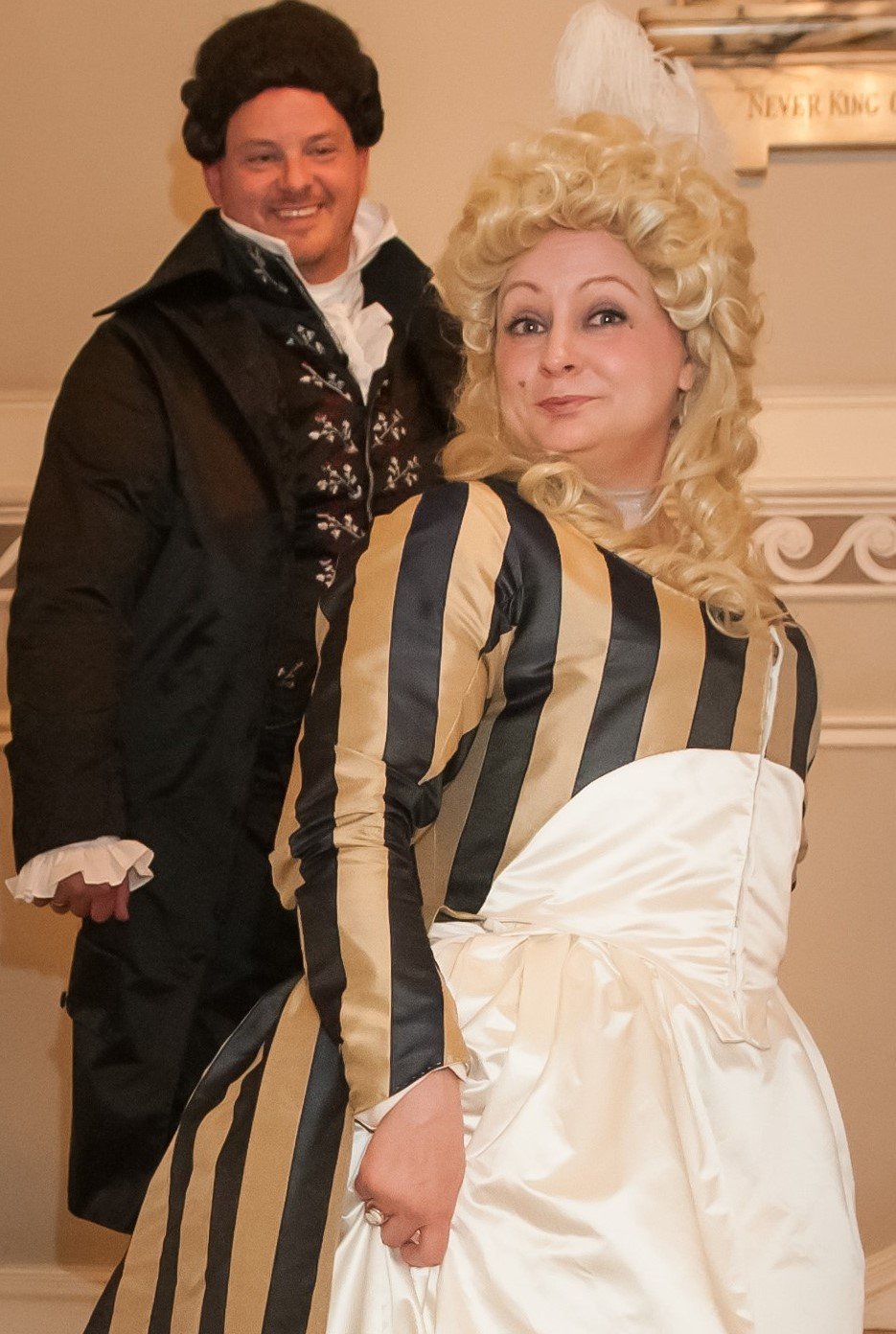 Jane Everingham Harley
I've had both off the peg and specially commissioned garments from Prior Attire and would recommend her work to anyone wanting beautifully made clothing.
The fit and finish is always perfect, fabrics are always quality and the deadline is always met.
Add to this that she's a lovely person and you can't go wrong!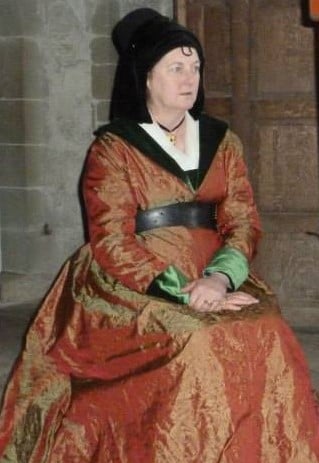 Eleanor Guild
Izabela has been making my costumes for nearly 10 years and I have always been pleased with each of them . She has made me gowns from many different historical periods. For example ,for a 12C Queen , a 15thC Duchess , Queen Victoria's Mistress of the Robes and Lady Augusta who is currently preparing for the Maiden Voyage of the Titanic. Not to mention a Benedictine Abbess ! Often she has made me hats , belts , underwear, headdresses, veils and bags to go with them. All of these costumes have required very different fabrics and styles and all have been completely authentic and meticulously researched . She is happy to work with fabrics I have provided but has also helped with sourcing period correct fabrics when I have been unable to do so. She is always open to my ideas and happy to discuss different ways of achieving what I want, even when I'm not able to accurately describe it. She listens to my vague descriptions, then takes her pencil and paper and makes my dreams a reality . A few days later , as if by magic, I have the gown I wanted- on time , in budget and made to fit .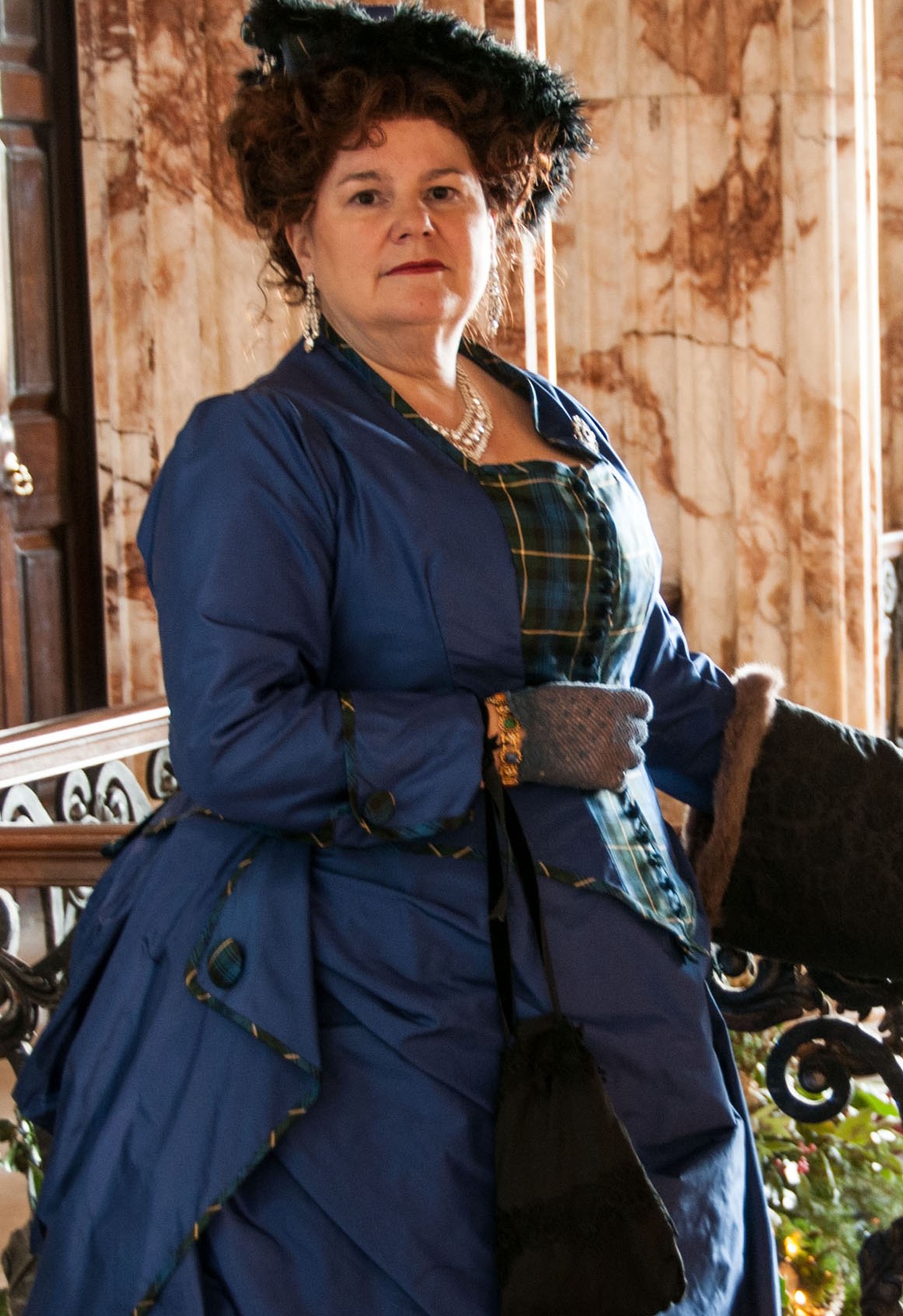 Leanne Westwood, Valence House Museum, London
I found Prior Attire by chance on Facebook, and Iâ€â"¢m so glad I did! I first contacted Izabela to see if she was able to make me a costume suitable for a high status woman from 1291, thinking that this was going to be an impossible ask. But I was wrong â€â€œ Izabela is hugely knowledgeable on all periods of clothing, and knew straight away what I required. As a complete novice myself, she filled me with confidence that I could trust her judgement fully. The end result was a beautifully crafted, historically accurate costume suitable for a Medieval recreation event. Since then, I have purchased one of Izabelaâ€â"¢s beautifully made Victorian bustle costumes, which always receives wonderful comments whenever I wear it. I also invited Izabela to give a workshop on medieval dress making to my volunteers. They found Izabelaâ€â"¢s teaching style very accessible and her instructions simple and easy to follow. They enjoyed the workshop so much that they have asked me to bring Izabela back to teach another one!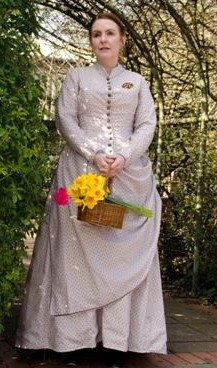 Amy Wallace
Absolutely thrilled with my 1885s riding habit from Prior Attire. As a many-times returning customer, I was once again really impressed with the outcome.
Izabela's attention to detail is superb, and she made my dream riding habit into a wonderful reality. The fit of the habit, corset and undergarments are perfect for practical and comfortable riding. It's turned out so beautifully, and I'm always looking for an excuse to wear it! If you're thinking of getting a habit I can think of nowhere better than Prior Attire - for quality, historically accurate, and simply stunning work."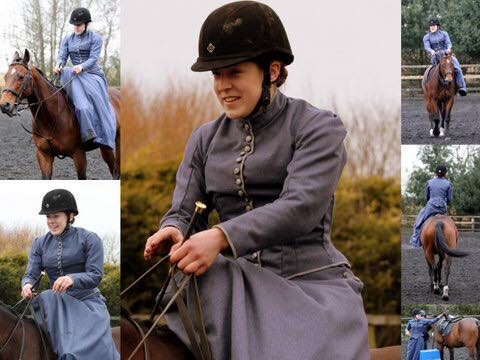 Rachel McNeil,
Having historical clothing from Prior Attire within your wardrobe is a must for any reenactor. Their attention to detail, high quality materials, stunning designs, and historical accuracy are second to none. If you want a professional service too, look no further as they are always happy to assist you in anyway they can. I will cherish my wares from Prior Attire for the rest of my life.
Sophie Mathews,
I used to think corsets were uncomfortable and impractical. Then I had a bespoke one made by Prior Attire. I am a musician and ease of movement is really important, but so is getting the right look with my costumes and Izabela achieved that perfectly. I've had my corset and a Tudor kirtle and (probably most importantly) my wedding dress made bespoke by Izabela, and they are all very comfortable to wear and give a really flattering look. I never quite know what I want when start a bespoke commission, but Izabela has fantastic ideas and guides really helpfully through the project. Her choice of fabrics is great and knowledge of historical dress seems without bounds. She's got a great eye for shape and always has helpful suggestions.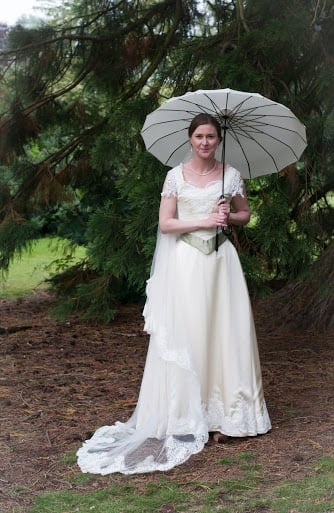 Am over the moon with my fabulous military style corset from Izabela at Prior Attire. I had seen her post on a similar corset she made for herself sometime ago & knew immediately that it was exactly the type of corset I was after. Her prompt & courteous response to my enquiry, along with her wonderful advice on fabrics & other options like braid & busk's made it very easy to choose what I needed. A fun time was had at my first fitting (the mock up fitted perfectly!) and it was lovely to chat about fabulous frocks & ponies whilst I was there. When I received the finished corset it was even more spectacular than I had imagined. It fits beautifully & is incredibly comfortable to wear. I have been inundated with compliments whenever I wear it as it is truly gorgeous. I highly recommend Izabela & Prior Attire for great service & beautiful clothing. Ceejay Sargent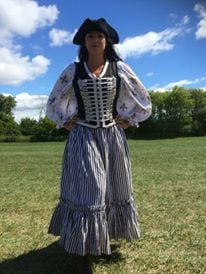 Kathy Hipperson
Izabela is a pleasure to do business with - she is straight forward, no nonsense and utterly professional. I have bought ready made items as well as commissioned bespoke ones.
Her energy and enthusiasm is refreshing and contagious and her costumes are a delight!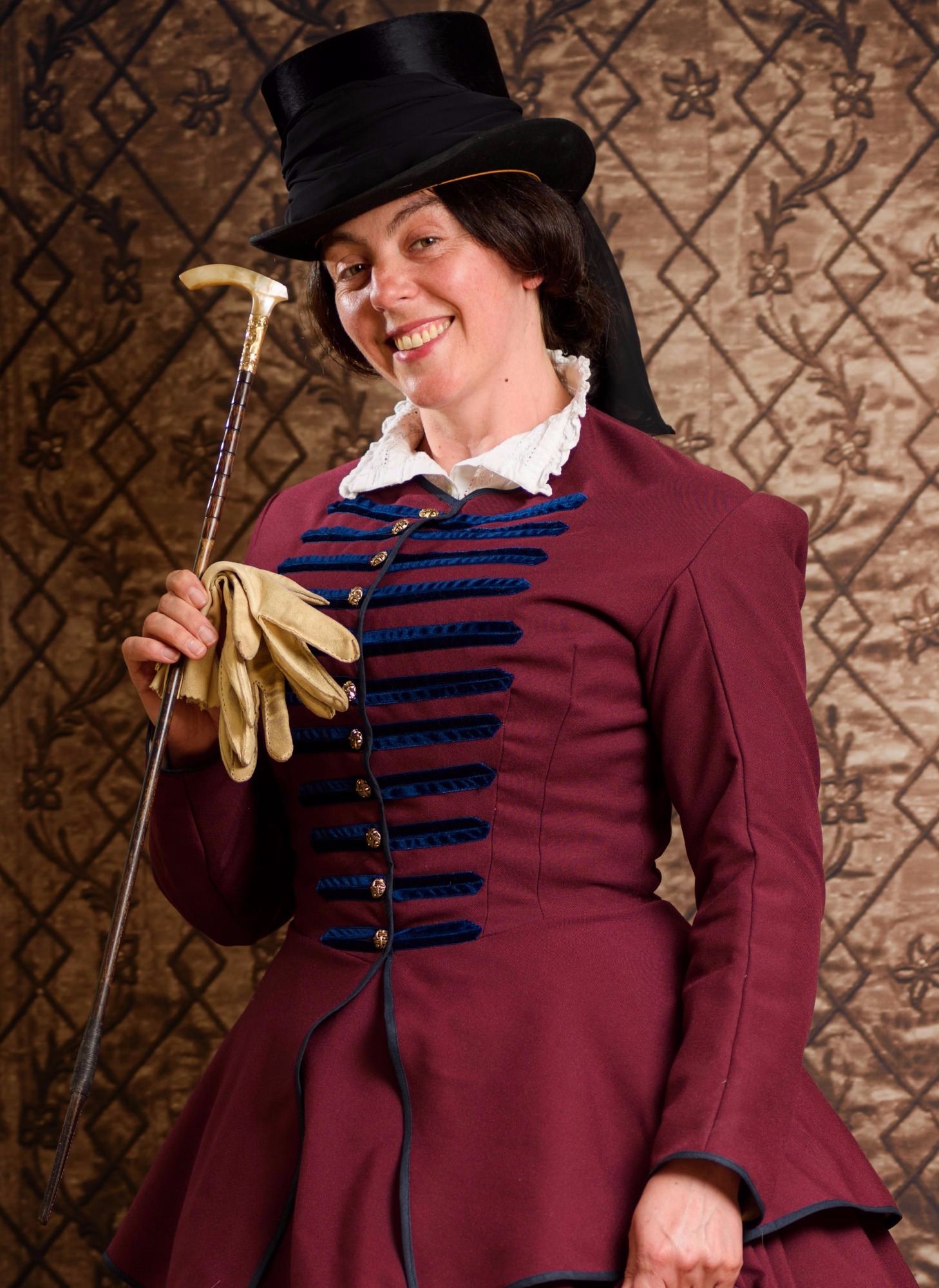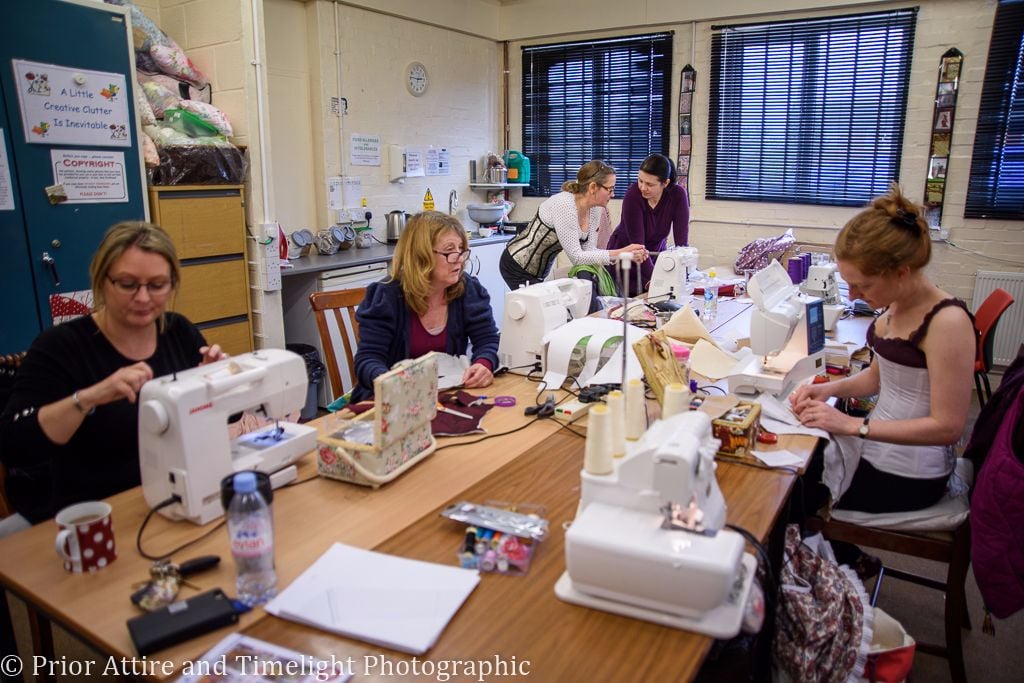 Kelly : What a fantastic day! The group had such a wonderful day and learned such a lot. I, being a complete novice, came away with a beautiful bodice made all by myself. An excellent and highly enjoyable day. Thank you Izabela for all your help, knowledge and advice during my day at the Workshop. :) Highly recommended to anyone who needs confidence boasting in garment construction.
Tuula: I had the most fabulous time on Sunday sewing, leaning new skills, getting handy hints and just having a great time with lovely talented people! Never wanted it to end really! Izabela is an excellent tutor. I managed almost to finish my bodice- only in a few hours! and - to buy some fabric (typical me!) Tudor Rose patchwork has so many temptations! It is well worth visiting! Please when we can sew again together? X
Rebecca Mason: Ever since I was a child, I've loved the late Victorian styles and a couple of years ago I made the decision to get one made and start attending some events. Having done some extensive googling to find a good dressmaker to make one in the UK and made a few e-mail enquiries here and there I found Izabela at Prior Attire. After exchanging a few more e-mails, where she developed my vague ideas into a clear design, she worked intensively on my dress and underpinnings. She took the view that she wasn't just making something, she was creating a work of art and her commitment to the project was absolute. She has exquisite attention to detail and suggested refinements and finishing that helped my dress more beautiful that I could possibly have imagined. I can thoroughly recommend her to anyone wanted a beautiful, well made period dress and I for am hoping to buy at least one or two more!